Incident Description (Incident Phenomena)
In a country,
Customer required us to configure X2 links in some region, Many X2 link broken alarms were reported in OMC

Networking Environment
Transmission network topology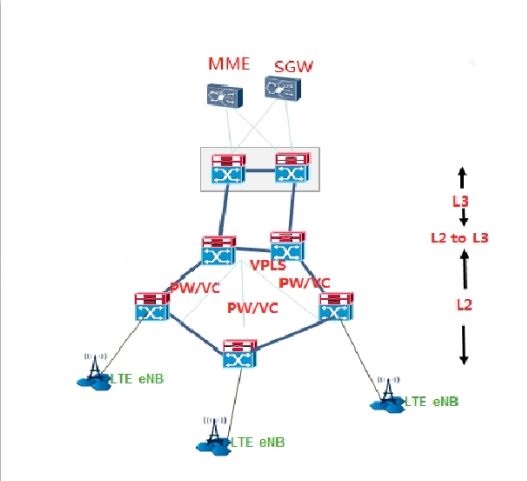 Problem Cause Analysis
Make sure the following normal before to handle the X2 link alarms
1. The site is normal
2. SCTP configuration is correct.
3. There is an EUtranrelation between both sites.
4. Check the SON Auto X2 function is open or close.
After inspection, sites status, SCTP link configuration and EUtranrelation is normal, son auto X2 was closed also.
We ping test from local site to remote site ,It is impassability,This is the transmission issue.

Solution
After confirming that all eNBs connected to the Layer 2 network, LTE service is carried via layer2 VPLS. It was shown as transmission topology figure. Each eNB from sub-node access to VPLS through the convergence VC , then it is connected to MME and EMS via Layer3.
The vendor opened the split horizontal. Showing as below figure. By default and recommended configuration, they opened VC1 and VC3 split horizontal, So barrier between VC1 and VC3,X2 link is impassability between eNB1 and eNB3, If they close VC1 and VC3 split horizon, then VC1 and VC3 can communicate directly. But it will increase the load capacity of VPLS, Even it cause broadcast storms. After the customer agrees to close the split horizontal switch, the problem is solved.