Incident Description (Incident Phenomena)
In YC project, after swap sites from E ,some KPI value was not good ,especially for DL TBF RETAINABILITY, need check and optimized.

Networking Environment

Problem Cause Analysis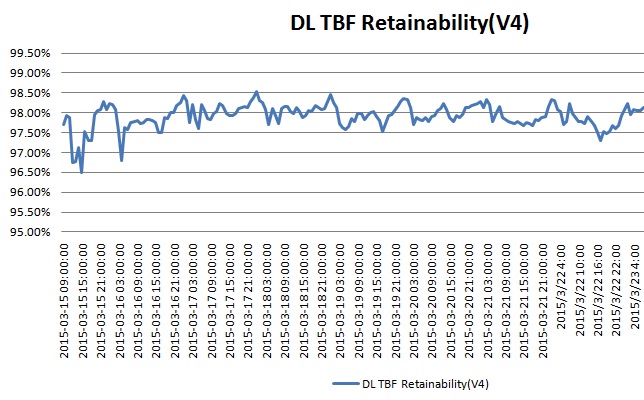 As shown in upper chart, the average value of DL TBF Retainability is less than 98%.
Because it related to RF quality ,we checked the RX Quality , in most case the value is OK .Espesually compared with Pre-swap,

Then ,we checked some related timer ,N3101 and N3105, found the value is :N3101=50,N3105=15.

Solution
Based on expert's suggestion ,we modified it to :N3101=80,N3105=30.
After 2 days monitor ,the result shows that the modification works and DL TBF Retainability improved obviously.